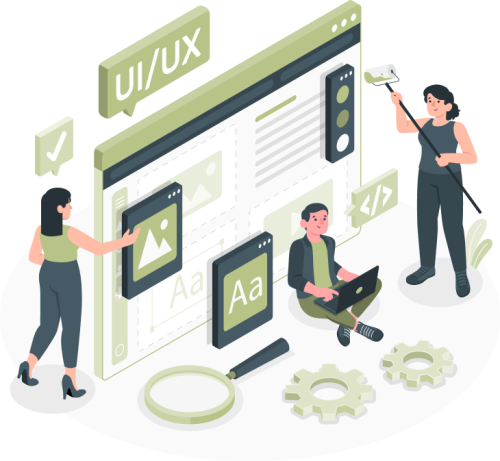 If you're looking for a design team to help you create a product that's on-target, on-time, and on-budget, Appmanufact's UI and UX services are the perfect choice. Our experienced software developers will build an engaging product with a well-defined design process, ensuring your product meets all the necessary criteria.
After defining the product, designers conduct thorough research from both a user and market perspective. This involves collecting qualitative data through various means, taking into consideration factors such as complexity, timing, and available resources. The experts then analyze the data in detail.
Our design team considers user requirements while providing an overview of products, which outlines the flow and structure of design elements. These wireframes help teams create prototypes efficiently and navigate the website's structure without being diverted by extraneous elements.
Designers are responsible for designing various components, starting from information architecture to creating the actual user interface and user experience design. All stakeholders participate equally in the process of sketching, creating wireframes, and prototypes.
After finalizing the design, it is crucial to test and validate all design components against user requirements. It is essential to obtain feedback from testers and end-users to confirm if the UI/UX design aligns with the expected outcome.
We offer reliable software solutions to businesses. Our experts are skilled in developing magnificent solutions for businesses in different domains. Have a look at works delivered by us.
Our client is an ecommerce marketplace focusing on connecting buyers and sellers around the globe. A place for social and shop, where users can connect, follow and interact with influencers as well as shop for various products online.