Warehouse
Management
Software
Warehouse management system optimizes inventory control, space utilization, and labor efficiency. It enables real-time tracking, automation, and integration of warehouse operations.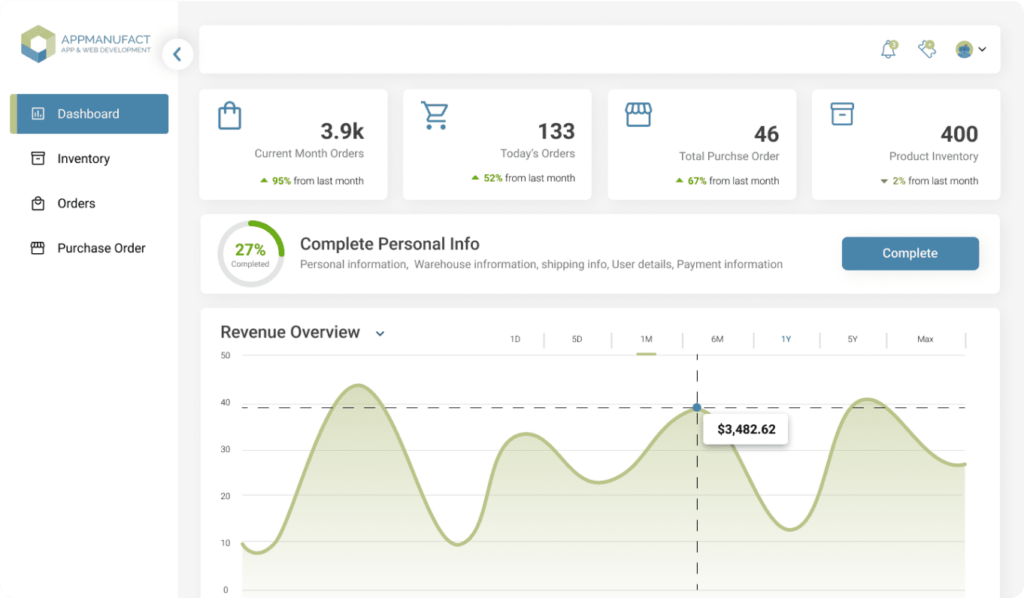 Over
10,000

companies rely on Appmanufact to monitor their stock.
Manage and streamline your inventory with the press of a button.

It is easy to upload your existing inventory list into appmanufact.

Organize inventory folders according to location, type, and other criteria.

Add custom fields to provide detailed information about critical items.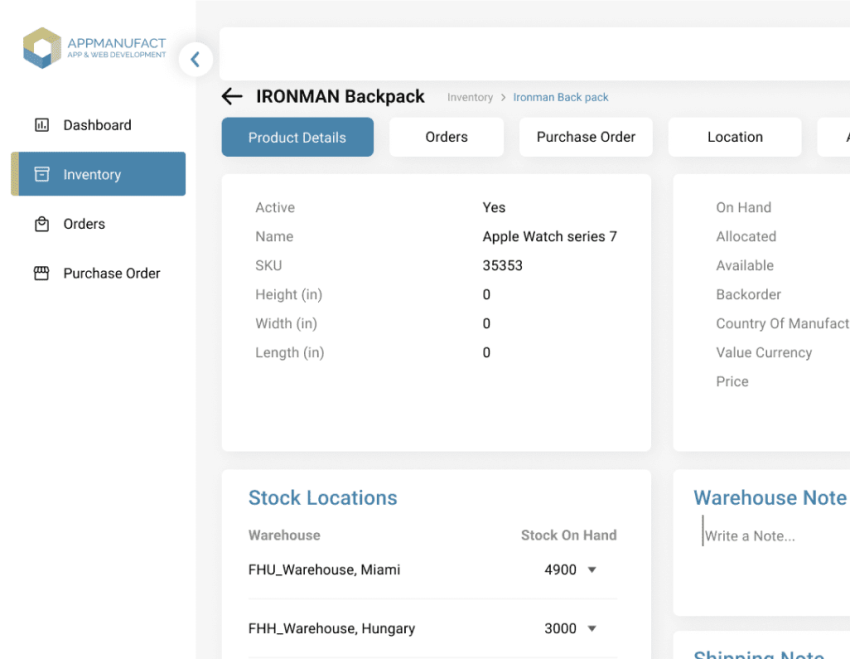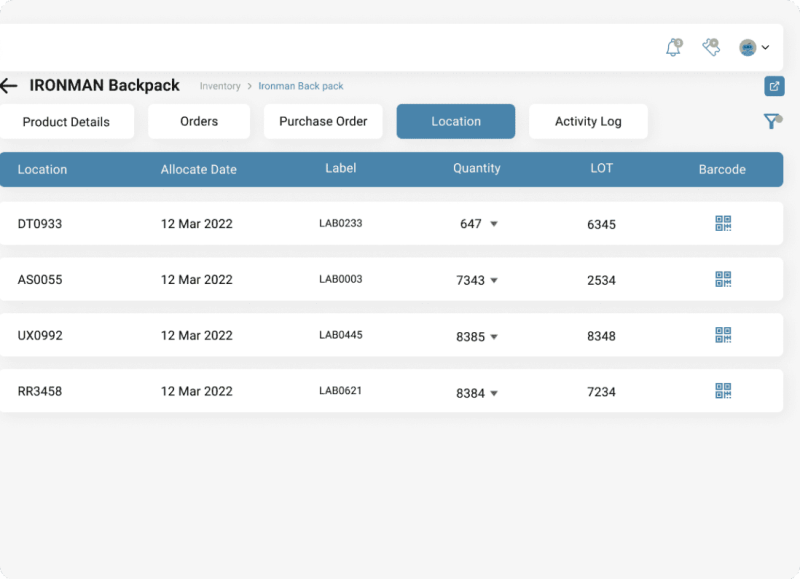 Manage and modify your entire visual asset collection with one simple software.

Speed up inventory counts using a barcode scanner within the system.

Upload high-resolution photos to visually monitor each item.

Be notified when your inventory is running low.
Provide reporting insights in real-time.

Obtain detailed information about items, folders, and user histories.

Effortlessly generate customized reports in PDF or CSV format for exporting.

Ideal for conducting audits, creating budgets, and making forecasts.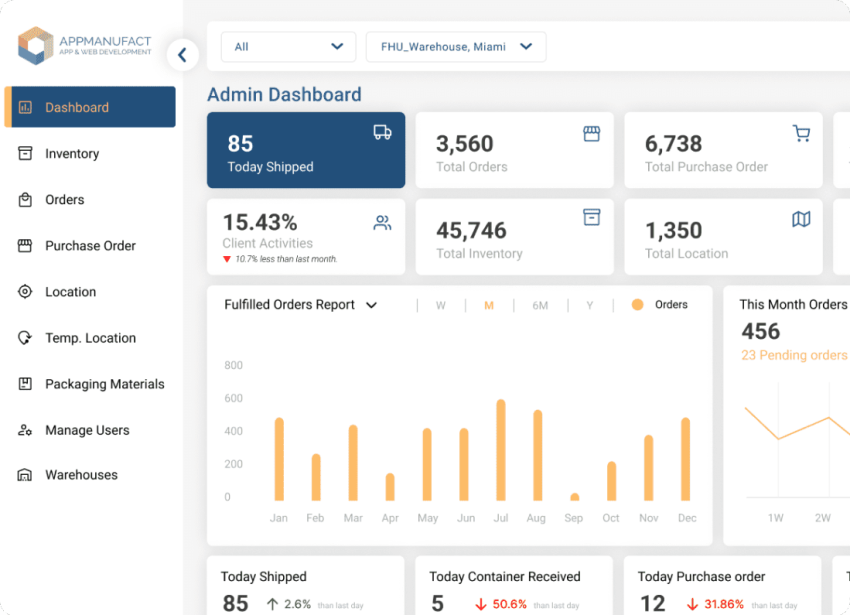 Discover the most user-friendly software for managing inventory.
Are you prepared to revolutionize your company's inventory management practices?